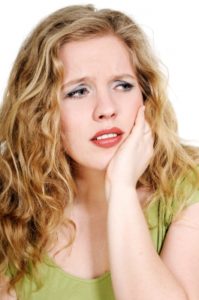 TMJ disorders are a range of conditions that affect the temporomandibular joint (TMJ).  This joint is responsible for chewing, speaking, and basically everything else you do with your mouth since it connects the jaw to the rest of the head. So why is neck pain a common symptom for those who deal with TMJ disorders? The answer may surprise you.
The fact is that a misalignment in the neck could actually be the underlying cause of TMJ pain. It, therefore, makes sense for the conditions to regularly present together. However, since an upper cervical misalignment does not necessarily result in neck pain, you may still benefit from an adjustment. How can you know if your TMJ pain is being caused by a problem in the neck?
To learn more about the connection between head and neck injuries and TMJ download our complimentary e-book by clicking the image below.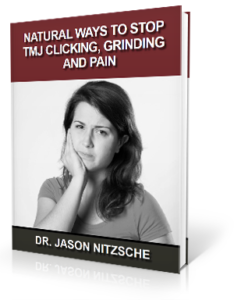 Upper Cervical Chiropractic and TMJ Disorders  
The best way is to seek an examination by an upper cervical chiropractor. This involves a detailed patient history. Especially important is any head or neck trauma regardless of how minor or how long ago the accident or injury occurred. Then x-rays can pinpoint a precise location and degree of misalignment, and a customized plan of action can be formulated.
Unlike general chiropractic which involves popping and twisting, the NUCCA technique is extremely gentle. Because of this, benefits are long lasting as adjustments are performed "under the radar" which prevents the body from resisting the realignment.  Because of this, the adjustment lasts longer, and the benefits are long-lasting as well. It also means lower cost of care for the patient, less discomfort (if any) following an adjustment, and better accuracy. NUCCA adjustments are extremely accurate because the process is more precise than general chiropractic.
If you suffer from a TMJ disorder, the problem could be a misalignment in your neck that is causing a shift in facial tissue around the joint. Come down to Orlando Spine Center to seek out natural relief.
To schedule a complimentary consultation with Dr. Nitzsche call our Orlando office at 407-578-2225.